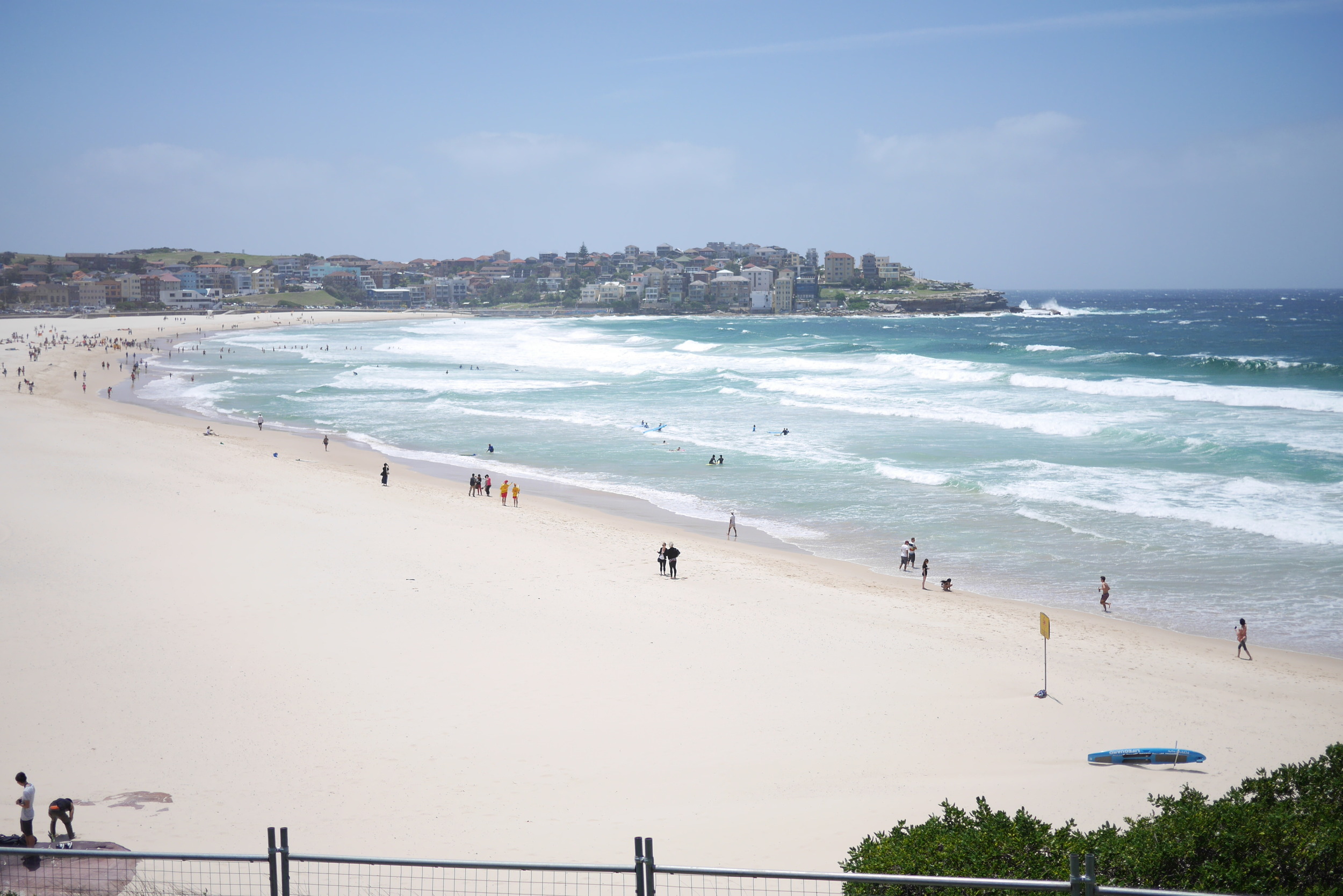 December 2013 - January 2014
With a free business class flight to practically anywhere in the world, we knew we wanted to go as far away as possible to take full advantage of this once in a lifetime deal. It was down to Australia or an African Safari. After some deliberation, we decided that an African Safari is something we could still easily do during retirement (or at any point in the aging process), and the adventure that would be Sydney and Port Douglas required a little more youthful mobility and energy. So Australia it was, and what better time to go than New Years!
We left the day after Christmas and enjoyed being wined and dined in Delta's first class pods. Thankfully a smooth flight (I'm irrationally terrified of flying lately) landed us in Sydney at 8:40am Saturday, December 28. With an entire day ahead of us and some time before we could get into our room at The Westin Sydney, we dropped off our bags and headed to the Taronga Zoo since we were pretty haggard from hours of flying anyways.
The central location of our hotel was key to allowing us to walk almost anywhere we wanted to go. We headed north to the Rocks and hopped on a ferry to the zoo. Probably the cheapest and easiest way to catch the iconic Sydney Harbor Bridge and Opera House, the boat ride was a relaxing introduction to our five days in the city.
I'm typically not a fan of zoos. To be honest they kind of depress me with all the animals locked up in crappy habitats but yet I still go, sick I know. Anyways, the Taronga Zoo was AMAZING! Hop off the ferry and forget going all the way up and starting at the top like a normal tourist. The zoo is built terrace style up a steep hill and boasts magnificent views of Sydney from a number of points. Go in at the bottom and work your way up to the top. Be sure to stop in and take a walk with the kangaroos (seriously you can go in and just walk around with them). Once you reach the top you'll be glad you did it this way because you'll notice a ridiculous amount of people still coming out of the woodwork trying to get their zoo on. But, instead of heading down the terrace with the rest of the walking dead, you can hop right on the gondola (the line at the bottom of the hill is much longer) and relish in a couple suspended minutes with great views of the harbor, the city, and the animals below.
As a couple of food snobs we found it a little tricky finding legit dining in Sydney. We tried a highly recommended Chinese Restaurant but were unimpressed. It was good but not worth the money- there are better options right here in Minneapolis. One of our favorite places was The Bourbon on Darlinghurst. The Swordfish was phenomenal and the atmosphere was relaxed and we were clearly before the rush even with 7pm reservations. Live music started later making it a hot spot. With a little more research and a few more recommendations I'm sure you will have better luck.
The other place we could eat at forever was Din Tai Fung. Hands down the best dumplings I've ever had, I'm hungry just thinking about them now. Rawr. We walked to the location inside the World Square shopping center, just southwest of our hotel. Just west you will find the SEA LIFE Sydney Aquarium. We decided to do this on New Years Day after a long day in the sun at Mrs. Macquaries Point. We had hoped to get out to the Blue Montains but it just wasn't in the cards after such a long NYE. The aquarium was well worth the trip though and a fun couple of hours out of the sun. A short walk across Cockle Bay will land you in Harbourside where you will find a plethora of mediocre restaurants that are worth a stop (you pay for the view not so much the food) and shops, all with an airy boardwalk feel.
The last must do activity in Sydney was the Coastal Walkway from Bondi to Coogee. It was probably my second favorite part of the trip behind snorkeling the Great Barrier Reef. This 6 km walk winds you up and down and around the beaches and cliffs that connect a couple of Sydney's larger beaches, Coogee and Bondi.
On the 2nd, we hopped a flight to Cairnes. About an hour transport via Exemplar Coaches & Limousines landed us at the Sheraton Mirage Port Douglas Resort. For all you Saved by the Bell fans, it was pretty much the beach resort from their college summer years. A little stuck in the early 90s but perfect for our purposes. Plus we got the Captain Owen Suite (fitting for us as my nephew is named Owen). The resort had an abundance of swimming pools, a water obsticle course that required all of my personal restraint to not sneak onto and play during the off hours, and beach access at our fingertips. The 10 minute shuttle to the beach town of Port Douglas brought us to a quaint dining and shopping district that would provide some of our best meals of the trip.
After doing some research we made reservations ahead of time for each of our dinners in Port Douglas. Salsa Bar and Grill, Bucci, and SeaBean did not disappoint. From crocodile to lamb, to seafood linguine, you can't go wrong at any of these three gems.
During your stay, be sure to book a Snorkel Trip with Wavelength, and a Daintree Rainforest Tour with Tony's Tropical Tours. Both companies offer smaller and more individualized experiences without sacrificing the quality. Their guides were knowledgeable, friendly and fun - the type of people you would have no problem spending an entire day with and going on the adventure of a lifetime. And don't worry, the whispy little jellyfish you swim through aren't the stinging kind...no need for flailing and attempting to outswim them, you'll only lose (the race and your dignity).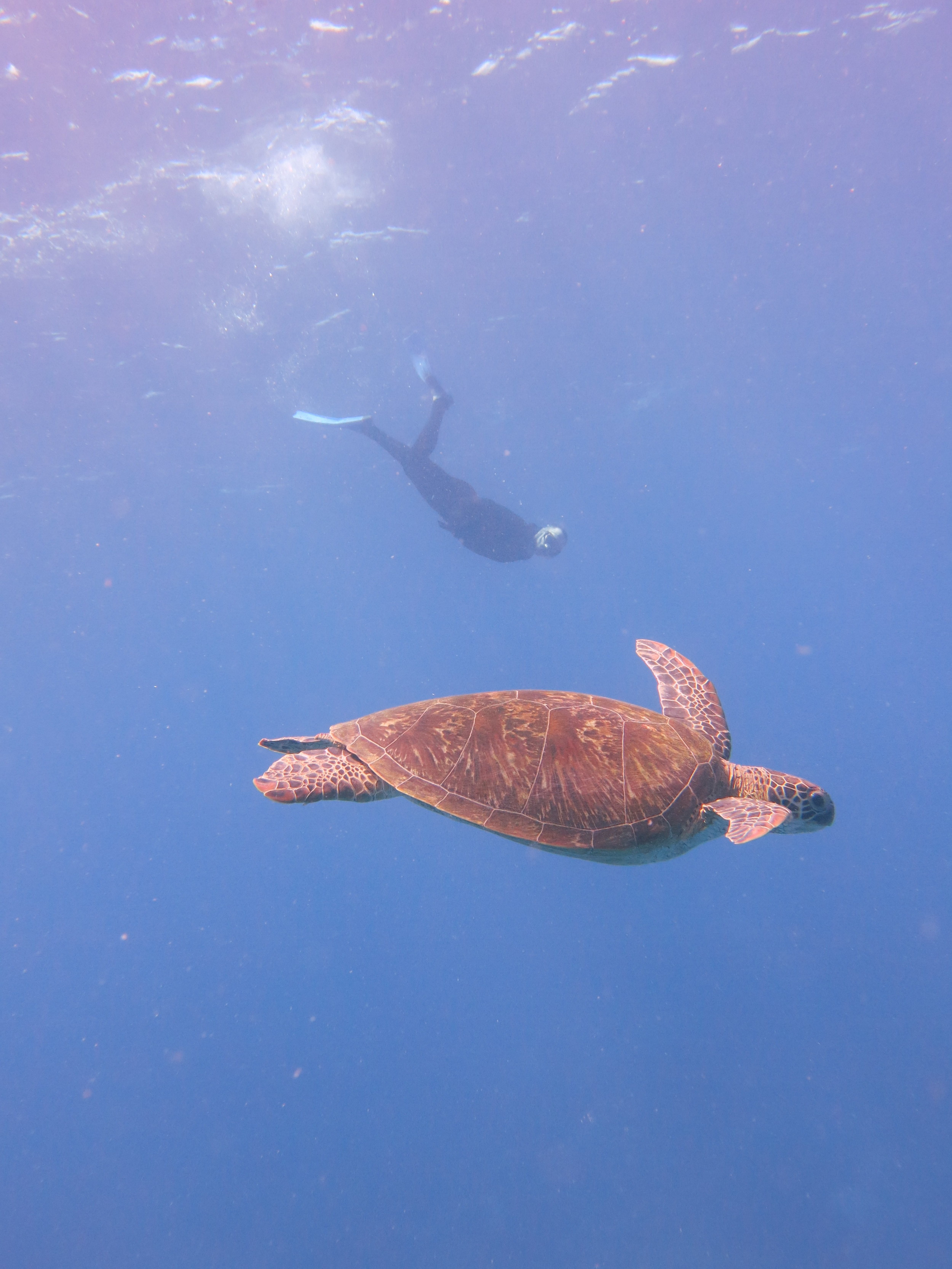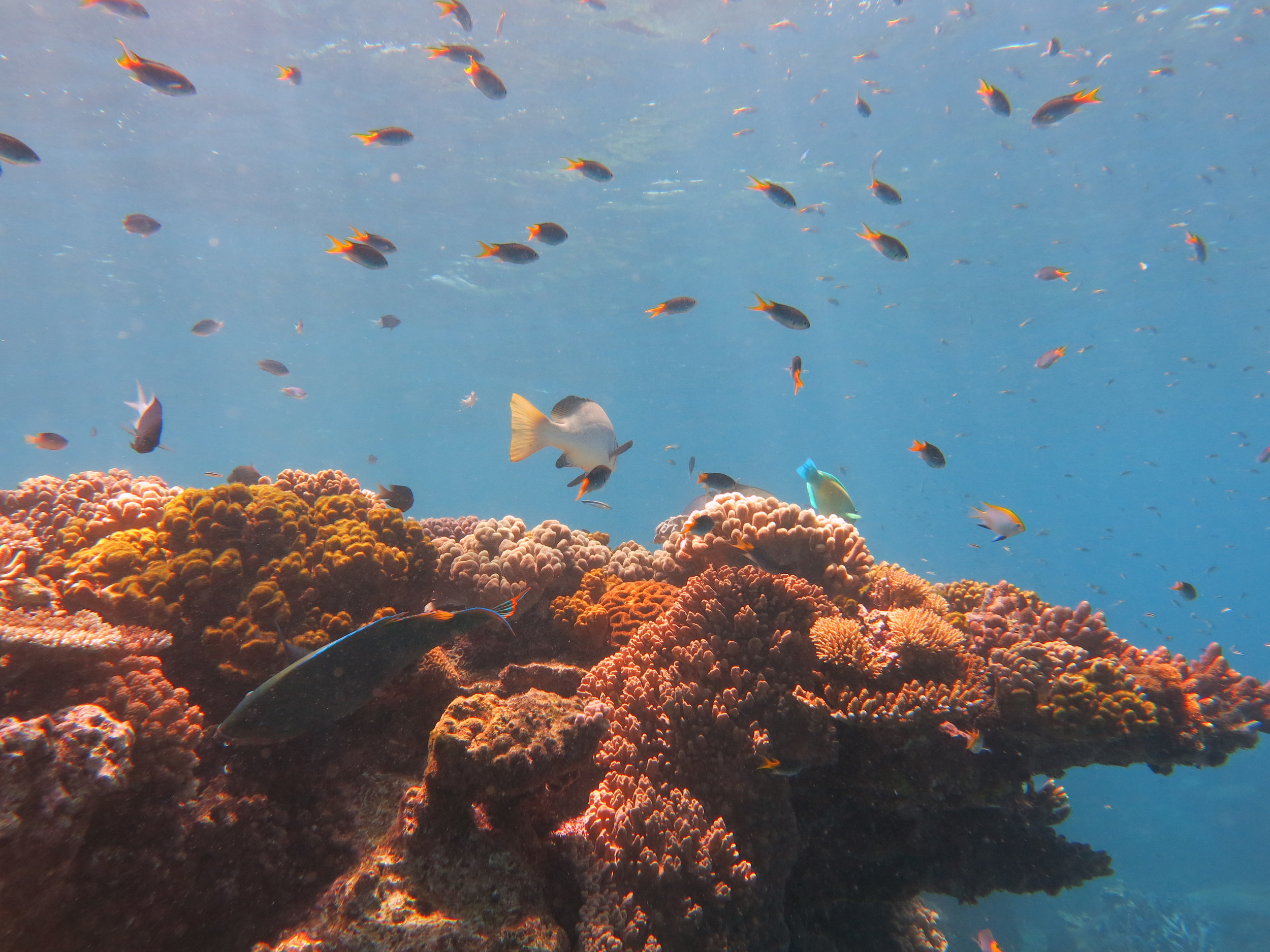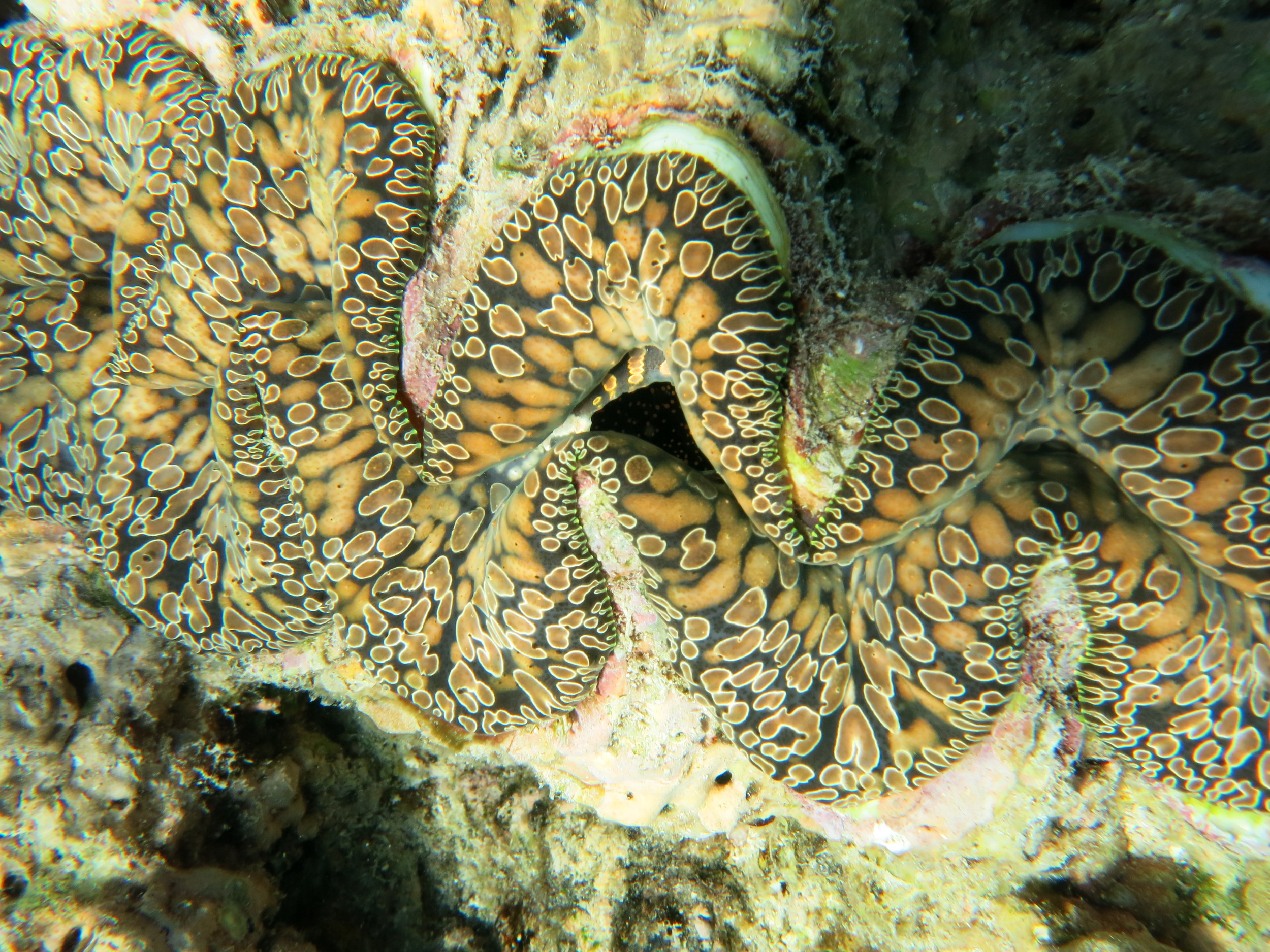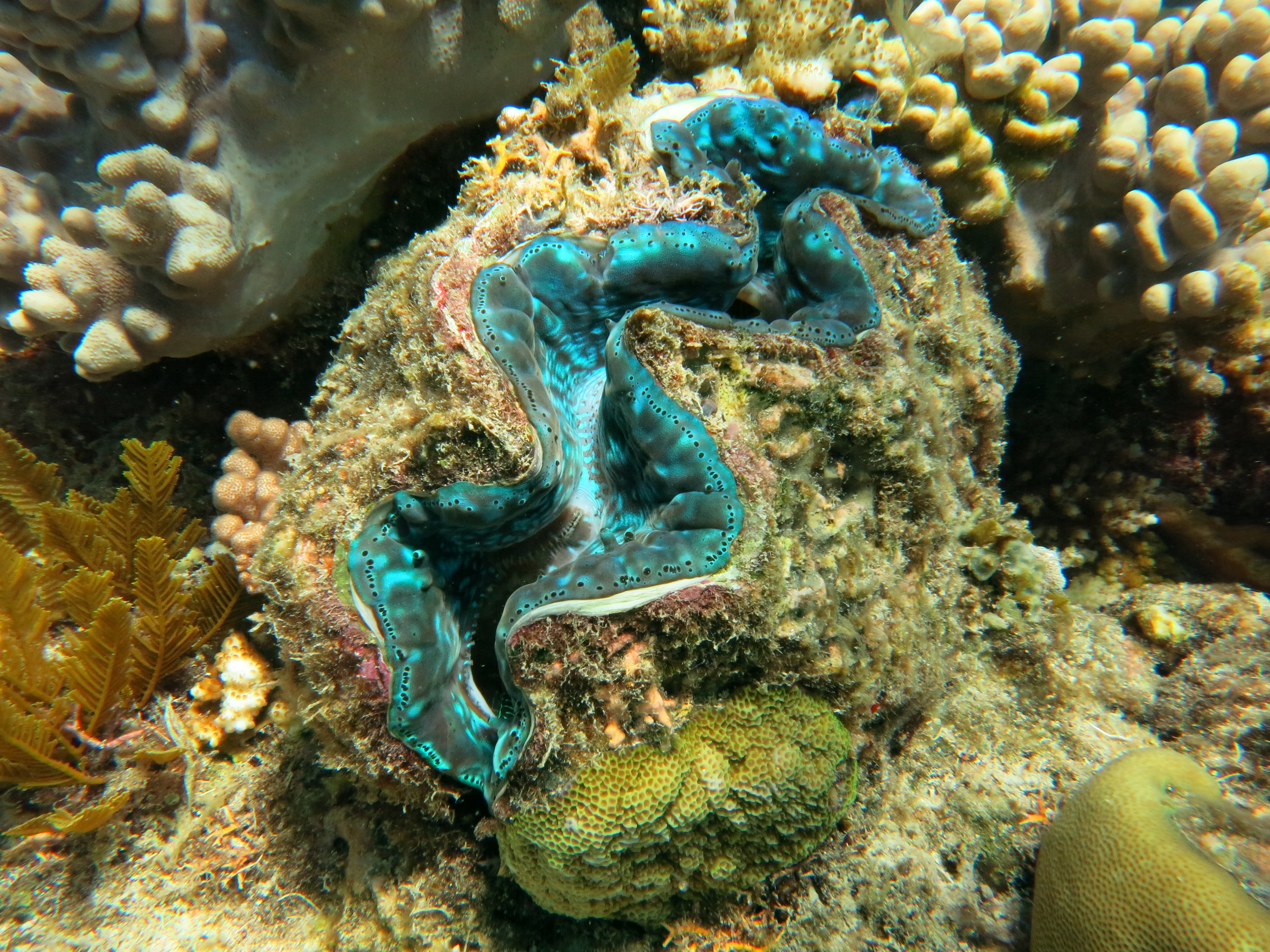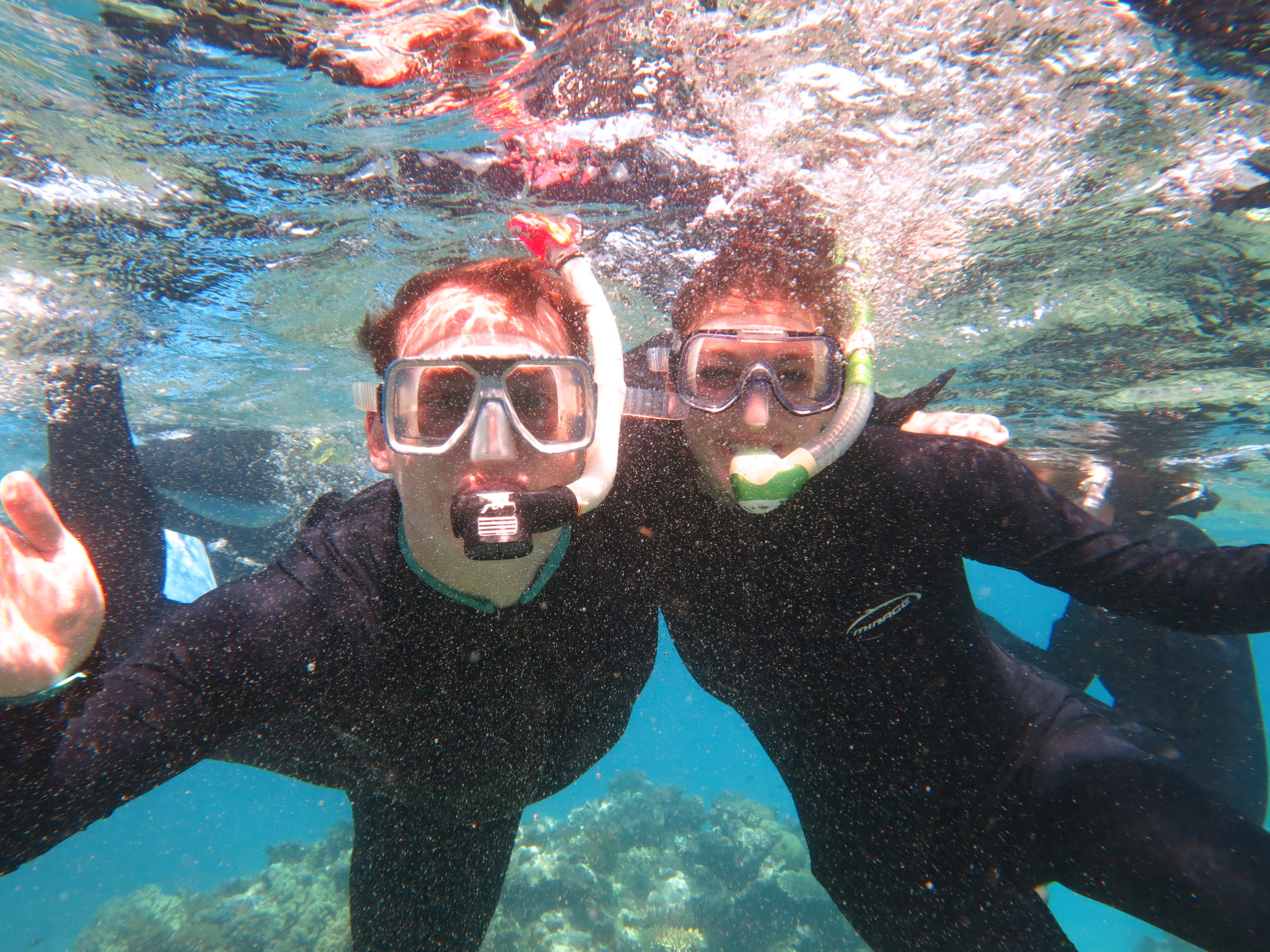 *Photography by Wavelength Tours (it's worth it to pay for their professional documentation of your snorkel day!)